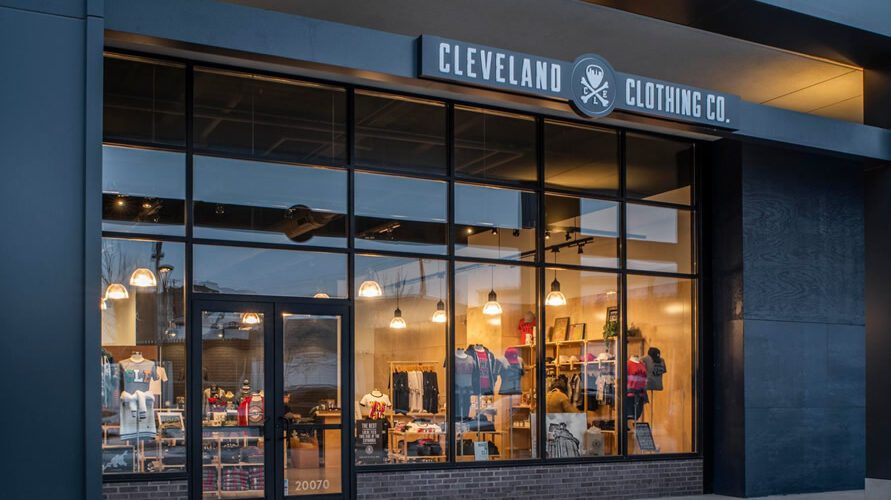 Cleveland Clothing Company
Spreading Cleveland pride one t-shirt at a time since 2008. We are an independent, local, and family-owned company providing a one-stop shop for Cleveland-themed graphic tees, apparel, accessories, gifts, and more!
In 2008, a designer and an entrepreneur (who were also lifelong friends) developed an idea for a shop over beer, chili, and burgers at Whitey's in Richfield, Ohio. Excited about the possibility, they decided to act on this opportunity to create fun apparel that celebrates their favorite city – Cleveland, Ohio. Soon after, they bought a screen-printing press, some blank T-shirts, and started to work on designs.
Once they acquired the proper materials, they needed to get the word out. This meant starting a website, learning social media, and creating business cards. The founders even attended in-person events so that they could start "Spreading Cleveland Pride, One T-Shirt at a Time." The CLE Clothing Co. soon became an icon for locals and tourists alike by producing uniquely designed Cleveland graphic T-shirts and apparel.
What do you do/sell/provide?
Cleveland Apparel for the whole family
Special Cleveland Collection Apparel
Accessories
Community Partnerships and Events
Visit us: www.cleclothingco.com
VISIT US
20070 Walker Rd. Shaker Heights, OH 44122
DAILY HOURS
Mon-Thurs:

11a.m. - 7p.m.

Fri-Sat:

11a.m. – 8p.m.

Sun:

12p.m. – 6p.m.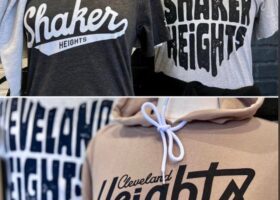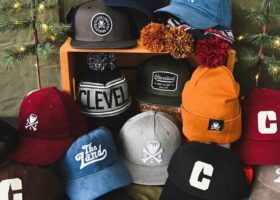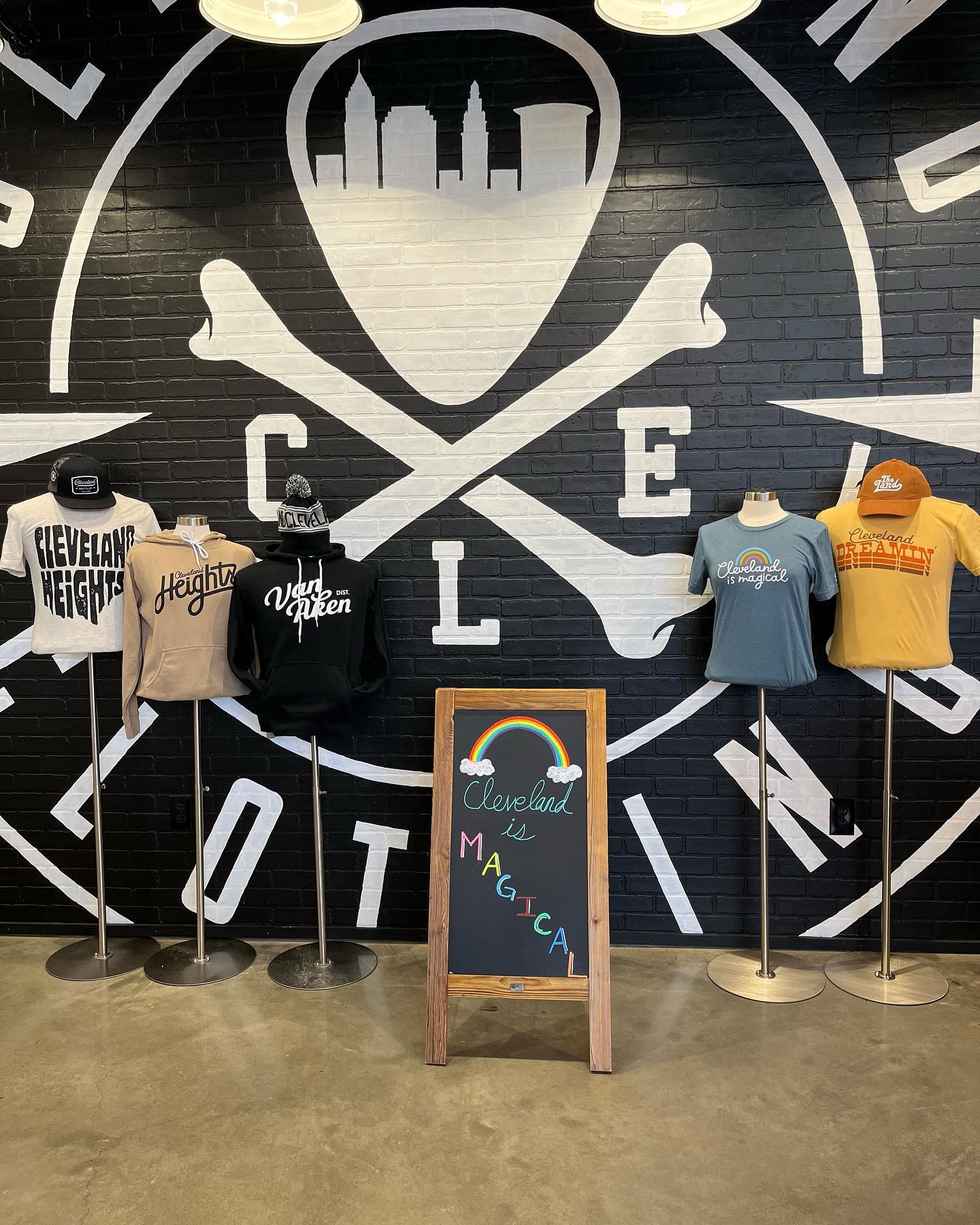 BE THE FIRST TO KNOW
Join our mailing list and get the inside scoop on project announcements, vendor updates, events, and more.