Food stall in the Market Hall serving eclectic Asian American food.
Dylan Fallon and Bac Nugyen
Ninja City Kitchen and Bar was founded in Cleveland, OH in 2014 by two Asian-American buddies who set out to create a one-of-a-kind experience that combined all of their favorite stuff: Asian cuisine, American pub grub, great beer, spirits and cocktails, and hip-hop and comic books.
The Founders, Dylan Fallon (Head Ninja in Charge) and Bac Nguyen (Chef/Hypebeast), were born in Korea and Vietnam, respectively – but were both raised in Cleveland. Their multicultural backgrounds are reflected in everything from Ninja City's food and drinks to it's decor and vibe – combining elements of their traditional Asian roots with their Midwestern upbringing, along with a healthy sprinkling of urban and nerd pop culture for good measure.
VISIT US
3441 Tuttle Rd, Shaker Heights, OH 44122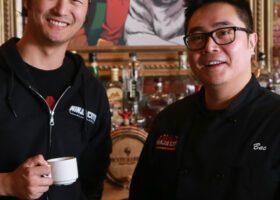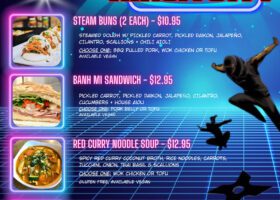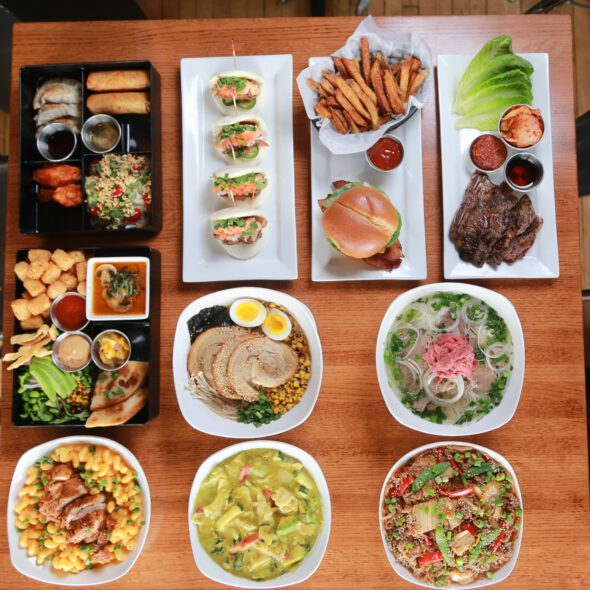 BE THE FIRST TO KNOW
Join our mailing list and get the inside scoop on project announcements, vendor updates, events, and more.